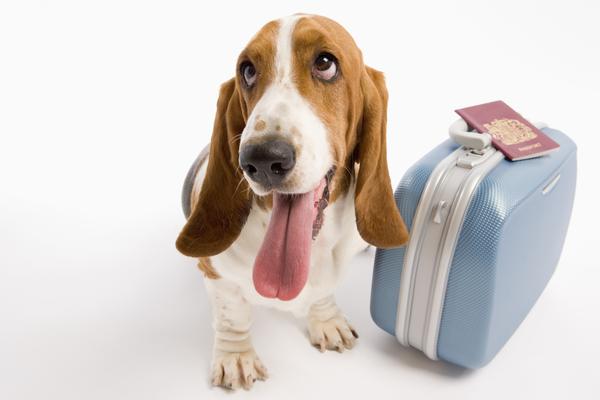 We believe the family dog is just that, a member of the family and deserves a holiday too!

We have two dogs called Tea and Roy and wherever we go, if we possibly can we try to take them with us.
We believe that if you have a well-trained, clean and well-behaved dog and want them to join in the family holiday, you shouldn't compromise when it comes to your holiday.

The vast majority of accomodations in Cinque Terre don't accept dogs - but we do!

We have house-rules for our pet guests, but they are just what you would expect in a cottage - such as not being allowed on the sofa's or beds - after all, it wouldn't stay cottage for very long if we allowed this, would they?!

Non-aggressive dogs are wellcome in our cottage and can run free but always accompanied by the owner that he must check and collect the dejections left by animals.

We are also respectful of the fact that many of our guests don't have pets, so don't want to know that a pet may have stayed at the cottage before them. For this reason, alongside our house rules for pets, our cleaning standards are incredibly high, so you shouldn't be able to tell a dog has stayed before you.