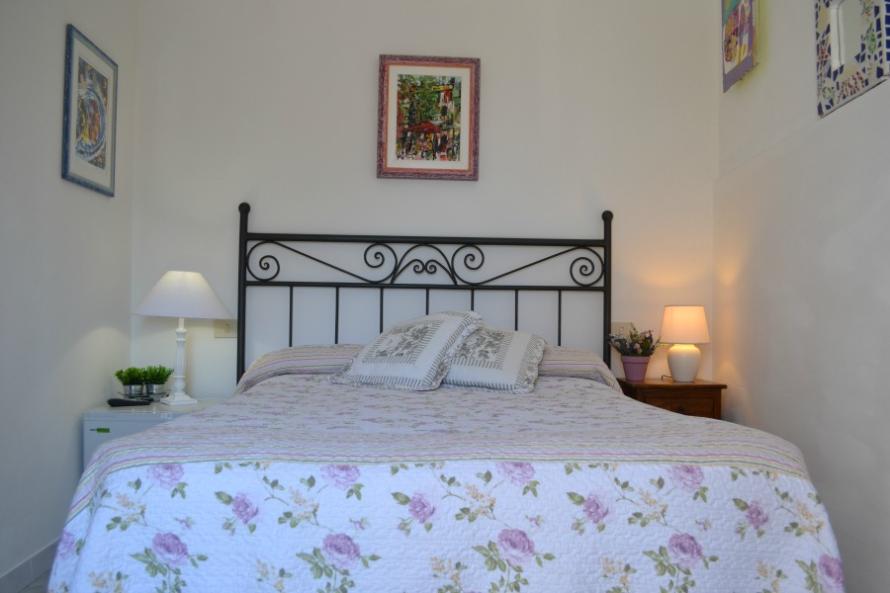 This lovely small bedroom is perfect for a short staying enjoying the 5 terre area.
It's in Corniglia's centre, in the middle of the National Park of 5 terre in between Manarola and Vernazza.
Our guests have access to the communal garden which is just otside the house on the right. In it there are two big tables and some chairs; it's perfect to relax, enjoy the view and eat a pizza or a sandwich.
Nearby the room you will find the footh path number 2 to Vernazza and the number 7A/6D to Manarola; the steps are a lot but the view from there is Amazing.
At just 3 minutes far walking there's the little bar "pan e vin", where breakfast is served from 8 am; fresh pastry, delicious cappuccino made with fresh milk, espresso, freshly squeezed fruit juice. You will enjoy this small fresh breakfast.
Just from the centre of Corniglia, through amazing old long stairs, you will get to "la marina", a beautiful inlet in the Mediterranean sea. There you can find only rocks but the water is very clear, perfect to do snorkeling and admire the depths of the sea.