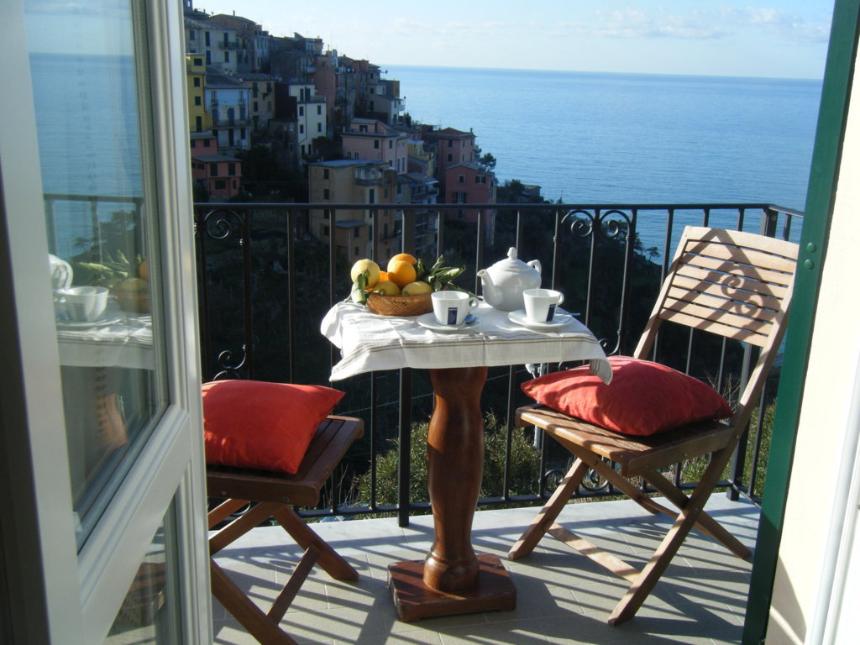 This small double bedroom it's perfect to explore and enjoying the beautiful cinque terre area.
The wonderful sea view from the little balcony will rapt you!
At sunset you can relax drinking a glass of local wine enjoying the view.
Our guests have access to the communal garden which is just outside the house on the right. It perfect for relax, enjoy the view, eat a pizza or a sandwich.
Corniglia is just in the middle of the National Park of cinque terre, perfect to start to walk.
Nearby the room depart the foot path SVA to Vernazza and the foot path number 587/586 to Manarola. In particular on this last the stairs are a lot, a very steep foot path, but the view is just Amazing!

In between Corniglia and Manarola you will find Volastra, a very little old village, perfect to rest after the very steep stairs. In Volastra there are two restaurants and a mini market shop.

Here in Corniglia, at about 10 minutes far walking from the room, through a long stair, you will find a peaceful inlet called "la marina", perfect to swim and to do snorkelling; the depths of the sea are unique, the water is very clear.
In the evening the life in the village is very easy. There is not really a movida; but this is perfect to enjoyed the little bar and restaurant in the little way called "i carrugi", or eat a delicious ice cream.